The Circle has long helped build writing skills. It's one of the best things about being a member of a writing group, to give and receive feedback to hone the craft. 2020 saw many of our members win prizes and/or be included in anthologies, so we thought we would add a 'brag' page to our website.
Competition winners 2020
Gemma Al-Khayat
The Fresher Prize: Shortlisted title The Inconceivable.
Gloucestershire Writers : Long-listed title My Favourite Husband
My Favourite Husband is being published in an anthology called 'Wrong Way, Turn Back' by Pure Slush.
HG Wells prize: Short listed, results 22 November and will be published in an anthology
Retreat West Microfiction competition (October). Longlisted title Oculus Rift
Cheryl Burman (Mayo)
Graffiti Magazine Annual Short Story March 2020 Runner-up title The Moon's Silver Path Published October 2020)
Flash 500 Quarterly Flash Fiction June 2020 Longlisted title 1941
Secret Attic Monthly Short Story August 2020. Winner & Published in Booklet 4 Title: Sabrina's Rising (also to be published in Resilience anthology)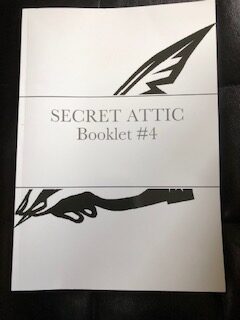 Historical Writers Association Annual Short Story September 2020 Longlisted title The Making of a Wise Woman
Ottery St Mary Writers Short Story Competition September 2020 First Prize Title Orchard Kingdom
Flash 500 Annual Novel opening + synopsis competition. December Award: Shortlisted Title The Shanty Keeper's Wife

Short stories Dragon Gift and The Moon's Silver Path read by Jacqueline Belle YouTube – go here for links
Jean Cooper Moran
July Mid-Somerset Festival Class: Senior Poem Distinction Title Hiawatha Tree
July Mid-Somerset Festival Class: Senior Monologue Commended Title Finding Grandfather
July Yeovil Literary Prize Short Story competition Shortlisted Title The Killing Sky
Secret Attic Monthly Short Story July 2020. Award: Publication in Booklet 3 TitleThe Career Girl
August Writers Bureau Short Story Competition First prize Title Walking Water
Hammond House Publishing international Literary award. Award: First Prize (poetry) Title Walkabout
Globe Soup February flash fiction competition Awards: Runner up title The Road Trip
Felicity Edwards
Secret Attic Monthly Short Story August 2020. Award: Publication in Booklet 4 Title No Regrets
Secret Attic Monthly Short Story September 2020. Award Publication in Booklet 5 Title Ballroom Dancer
Secret Attic Monthly Short Story November 2020. Award Publication in Booklet 7 Title The Party
Phil Jones
Hammond House Publishing international Staying Home competition. Award: One of three prize winners Title Staying Home
Secret Attic Monthly Short Story July 2020. Award Publication in Booklet 3 Title The Interview
Jolie Marchant
Secret Attic Monthly Short Story September 2020. Award Publication in Booklet 5 Title Alpha to Zulu: Alphabet Phonetic Frolics
Val Ormrod
Hammond House Publishing International Literary Award Shortlist (poetry) Night Crossing published in Leaving –Award Winning Poetry2020
Mid-Somerset Festival March 2020 Award: 1st Prize Poetry: Too Much Love
2nd Prize Monologue: Thank You for Calling
Evesham Festival of Words Short Story Competition April 2020 Award: Shortlist The Perfect Wife
Fish Poetry Prize May 2020. Award Shortlist Last Will and Testament
Welsh Poetry Prize May 2020. Award Special Mention The Race
Gloucestershire Writers Network Competition July 2020
Highly Commended Poem Hidden
Ottery Writers Poetry Competition September 2020.Award Highly Commended Lights Out
Living Levels Poetry Competition December 2020. Award Runner-up Windmill Reen
Hammond House Publishing International Literary Award 2020. Shortlist (poetry) Island of the Living Dead
Storytime for Grown-ups read by Jacqueline Belle on YouTube. Poem Footsteps (winner of Ware Poets International Competition 2019)
Carol Sheppard
Oct 2020 – poems included in The Trawler 2020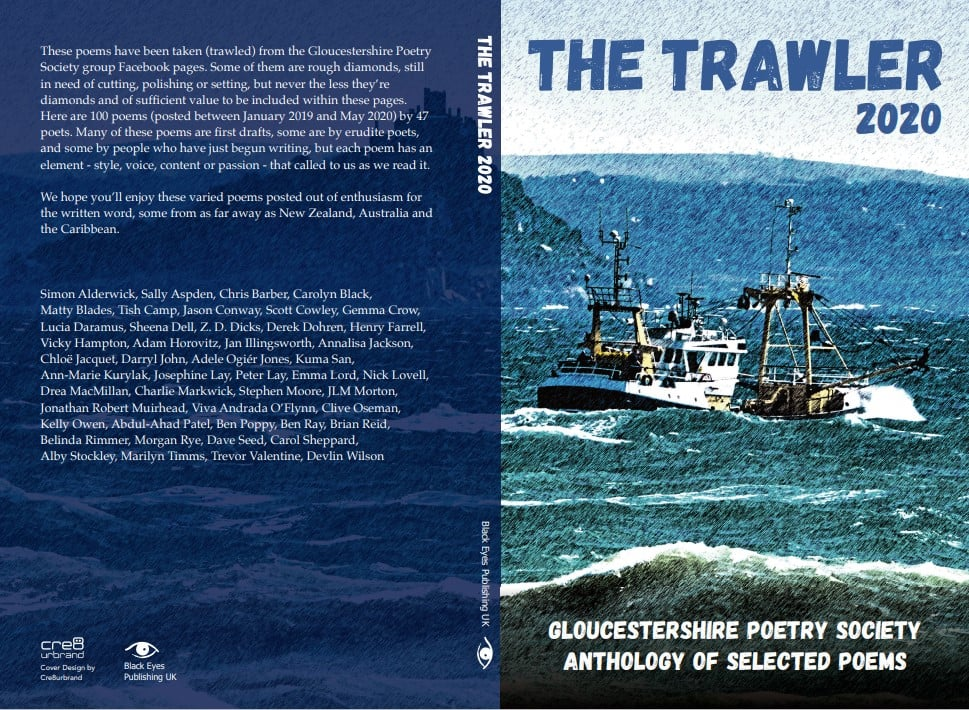 ISBN: 9781913195120 Available from all Amazon sites
Alpine Fellowship March 2020. Longlisted. Title Next door neighbour
April 2020 Contributed to Sally Jenkinson's cut out poetry project
Butchers Dog poetry journal June 2020 Longlisted Title Crossbones Girl
Gloucestershire Poetry Society competition June 2020 Shortlisted Title Pike
Of Earth and Sky project August – Nov 2020. Title of part of the poem The Journey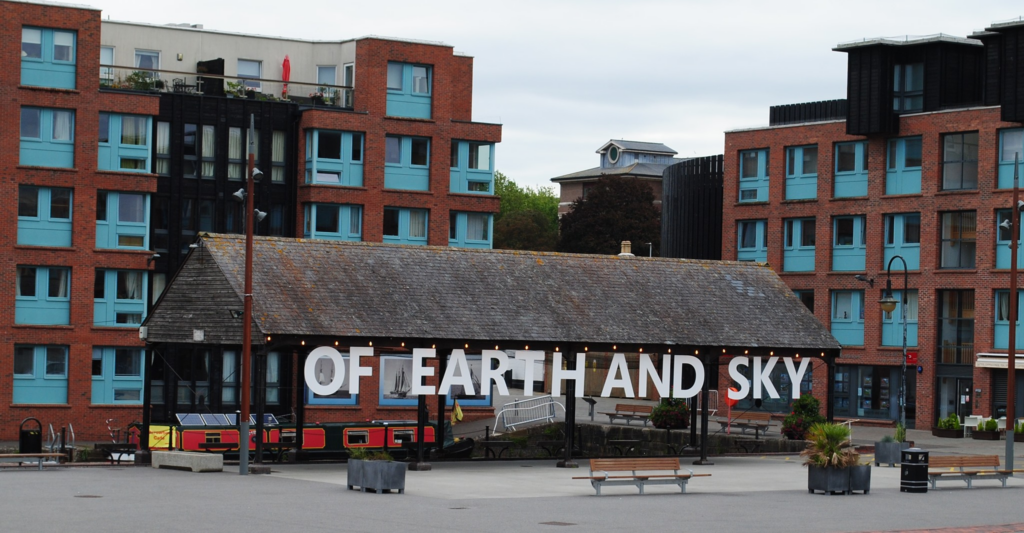 Buzzwords competition shortlisted October 2020. Title River Serpent
October 2020 – Short story Aiden & Aura read by Jacqueline Belle – YouTube