Dean Writers has been home to some very well known authors. Louise Lawrence, the internationally acclaimed YA author of the Children of the Dust series was a member of the Circle. She in turn encouraged Joanna Trevor to write and Joanna also become well recognised. Reading the Forest has been exploring both authors and you can read more about Louise Lawrence on their site, with Joanna Trevor to follow soon.
Below is a listing of a handful of our current and more recent writers, in alphabetical order. Not everyone has Facebook/Twitter or websites or aspires to be published and that's fine!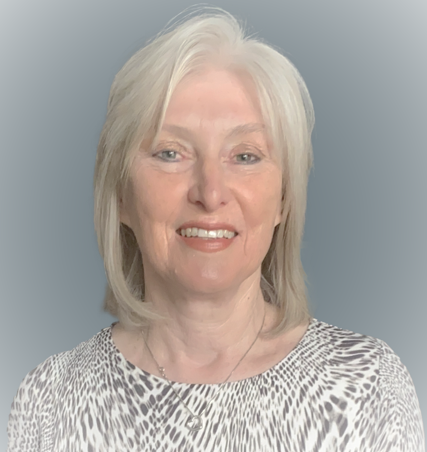 Cheryl Burman (Mayo)
Cheryl is a refugee from the corporate world who took up writing when she moved to the Forest. She has published a fantasy trilogy, Guardians of the Forest, inspired by the people's fight to save the public forest estate from being sold off in 2011. Keepers, published in 2021, is a women's fiction novel set in Australia post WW2. Her latest release, River Witch, is a magical-realism novel set here in the Forest of Dean. She also writes short stories and flash fiction, a few of which have won places in competitions. Some of these have been gathered into a short collection, Dragon Gift, including pieces read by Canadian poet Jacqueline Belle on her YouTube Channel Storytime for Grownups. You can listen to that on Cheryl's site here.
Twitter https://twitter.com/cr_burman
Facebook https://www.facebook.com/CherylBurmanAuthor
Website http://cherylburman.com/
Jean Cooper Moran
Jean's background is in technology, overseas development and medical research and she uses some of that experience in her poetry and novel writing. With a DWC partner she is creating a collection of poems using themes and stories from ecology and medicine. In 2021 she was awarded first poetry prize in the Hammond House International Literary Competition, and is published in their anthology 'Survival'. Her short story 'Walking Water' won the Writers Bureau award in 2020, and her historical short stories were longlisted in the HWA/Dorothy Dunnett Short Story award in 2019 and 2021. She has written three full-length plays, one of which was short-listed for the Kenneth Branagh Drama Writing award in 2018, and enjoyed writing a panto script for a government department. Her children's novel 'Travellers' for ages 8-12 years is coming out in 2022. Support and involvement with DWC is important to her because DWC welcomes new writers and those developing their craft. She agrees that entering competitions for writers is great because 'hope springs eternal and it's good practice.'
Felicity Edwards
Felicity has lived in Gloucestershire for the last twenty-three years after she returned to the UK from working in Rhodesia, Zimbabwe and South Africa. She worked as a sub-editor for a mining magazine and as an editor for an industrial magazine as well as for a historical monthly and later as the editor for the South African Institute of Race Relations.
She co-edited Forest Leaves 5.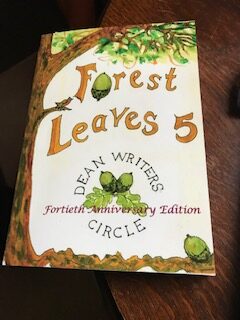 Felicity has written a series called The Quartet of Innocence for children aged 8- 12 but suitable for adults too. It is a fantasy where the main characters are children who learn how to use their own strengths to work together as a team to achieve the end results needed by the king.
Dragons feature prominently. The main characters are four children who travel from the Forest of Dean to a parallel world where they undertake a number of tasks for King Galath of Quandah
There is also an enchantress Enneth who causes many problems.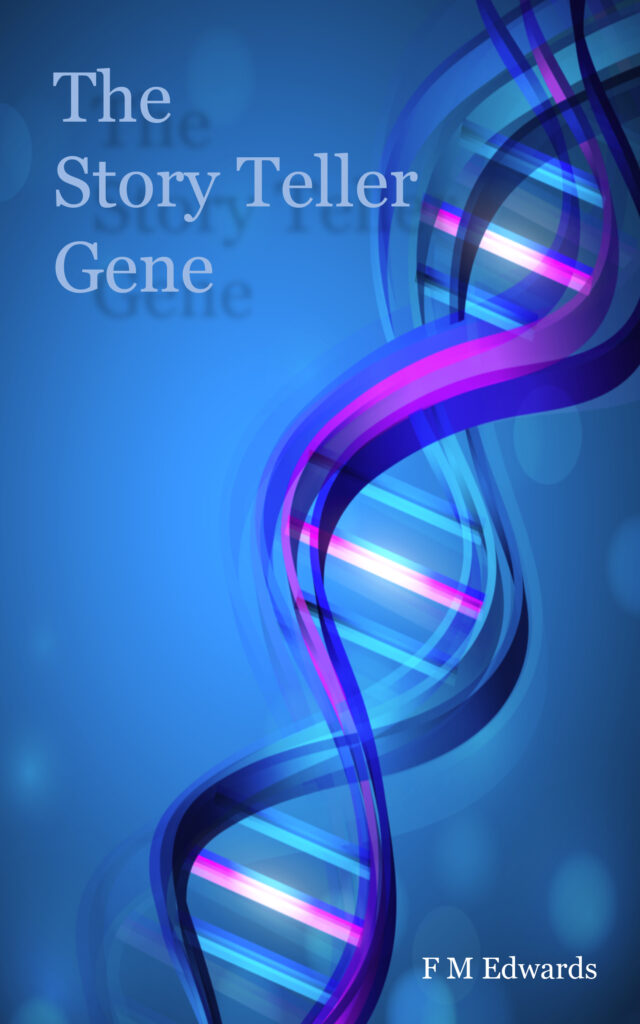 She has published an adult novel The Story Teller Gene, a historical novel where the events are experienced through past life regression.
Each chapter is a life of the gene which starts back in the legendary time of Atlantis then moves through many places and lives including Neolithic people. Holy Handmaiden is set in Assyria in the time of King Sargon. Another chapter concerns a Roman soldier in Brittania. There is a gentle chapter about a poet in England. Then the gene moves to a slave taken from West Africa to Barbados. Next, the gene shows up in the south of France with a Cathar man and the destruction of Montsegeur. Which was the last refuge of the Cathars. Other chapters include one in Africa and another a two-spirit weaver of the Navaho people. The final chapter deals with the gene in a storyteller in the horror of Hiroshima.
Felicity has also produced and illustrated two books to highlight marine pollution. Called The Princess who saved the ocean
These books have received recognition from the Duke and Duchess of Cambridge.
Both books are available as ebooks on Amazon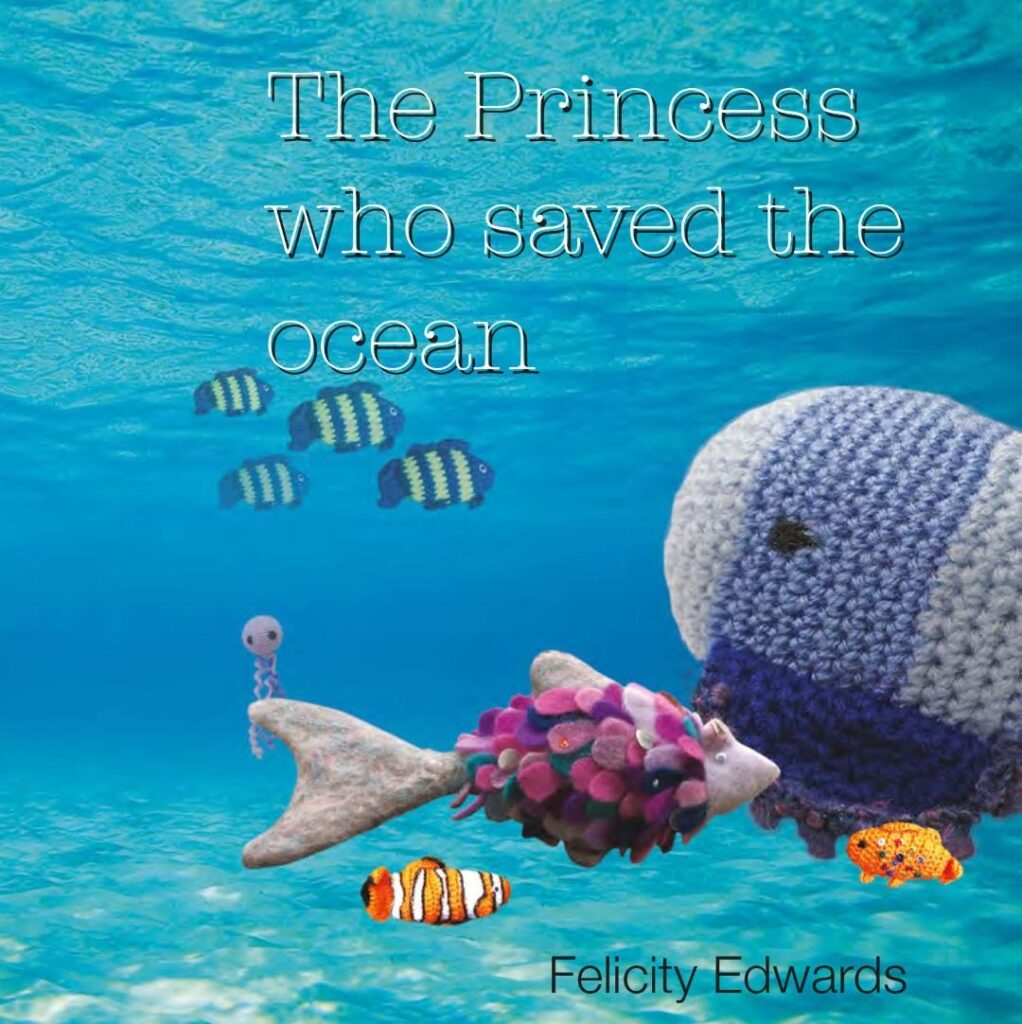 All the illustrations have been crocheted then photographed.
There are two versions one for young children
The other with more complex text suitable for 5-10 year olds
The illustrations are the same in both versions but there are more and the story is more complex in the second version.
Website: www.bluebellpublications.co.uk
Email: [email protected]
Facebook: Bluebell Publications.co.uk
James Frankland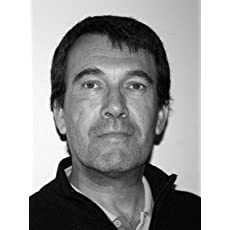 I have been an avid reader, and writer of fiction over the last twenty years. These days I take it more seriously. My catalogue to date amounts to approximately 35 short stories and several attempts at a novel. Currently, I am working on a full-length novel.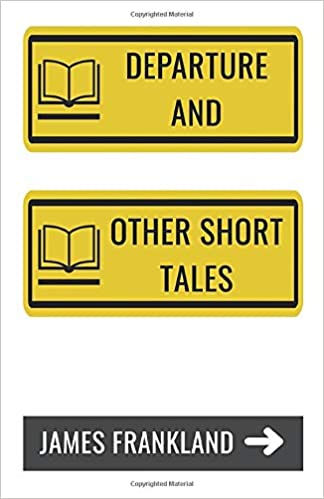 This is available on Amazon
Celia Harper
Celia is a classical composer with a particular interest in vocal music. She has set texts from the mediaeval to the modern era and frequently writes her own song words.
She has had two short stories published in "Forest, Fact and Fantasy", and a poem in "Ways to Peace". During lockdown, she joined Dean Writers' Circle and a local poetry writing group and was published in DWC "Resilience" anthology. Recent poems have been long-listed in Dissonance magazine, shortlisted for Gloucestershire poets and two poems were published in ArtSpace "Home is Where the Art Is". Two of her poems were read at "Walking the Wye" celebration of the river at Tintern last July.
Celia is currently working on a Requiem Mass for 100,000 Souls.
Phil Jones
I spent forty years in engineering and science, retiring after a short career as a physics teacher. I was provoked into writing an account of the early years of my life by someone on the TV asserting, "You boomers have had it all … we have nothing." I had to respond. I started to write an autobiographical sketch woven into the economic and political events of the 1950s and 60s. I joined Dean Writers just over a year ago I started to write short stories and a few poems, putting my autobiographical sketch on the back burner. I have not been published (apart from in the parish magazine when I was eight). I have entered two competitions.
Penelope Weedon Kerr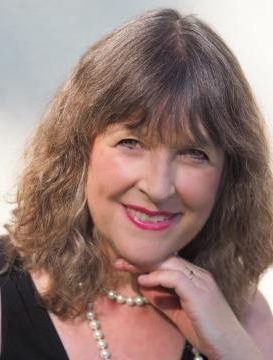 Penny, as she's usually known, has lived in the Forest of Dean since 2017, when she retired from full time touring as a solo musician. She has been a columnist in several national music magazines for over thirty years. Creative writing is her greatest pleasure, though, and joining DWC has proved immensely fruitful, encouraging – and fun!. She is currently writing her memories of growing up in an eccentric but loving family, and has recently penned poetry, usually light-hearted in tone. She won the Writers West Award for short story writing in the 1980s, but has otherwise not entered competitions. Over the years, her work has been included in several anthologies of short stories and verse.
Jolie Marchant (Jo)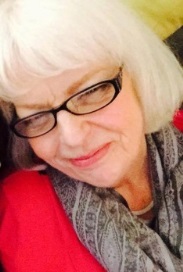 Jolie creates poems for adults and children that reveal her inner voice, changes thought patterns, rouses new awareness from negative memories and purifies dark emotions.  Jolie enjoys research, has a diverse medley of characters waiting for their stories to be told and is an active member of Dean Writers Circle which has resulted in several poems being published in various anthologies and magazines.
Val Ormrod
Val has lived in the Forest of Dean since 1988. She has an MA in Creative Writing from Bath Spa University and her memoir In My Father's Memory, completed on the course, was shortlisted for the Janklow & Nesbit prize.
Val has won both national and international prizes for poetry and short stories and has been published by Stroud Short Stories, Graffiti, Hammond House Publishing, Eye Flash Poetry, Hedgehog Press, Writing Magazine and many prize-winners anthologies. She has also contributed to, edited and produced three anthologies of 'fact and fiction' based on the Forest of Dean, available at local bookshops and tourist sites.
She leads a Creative Writing group for Chepstow U3A and is a judge for the U3A Wales Short Story Competition.
Twitter @Ladybear6
Patricia Pillay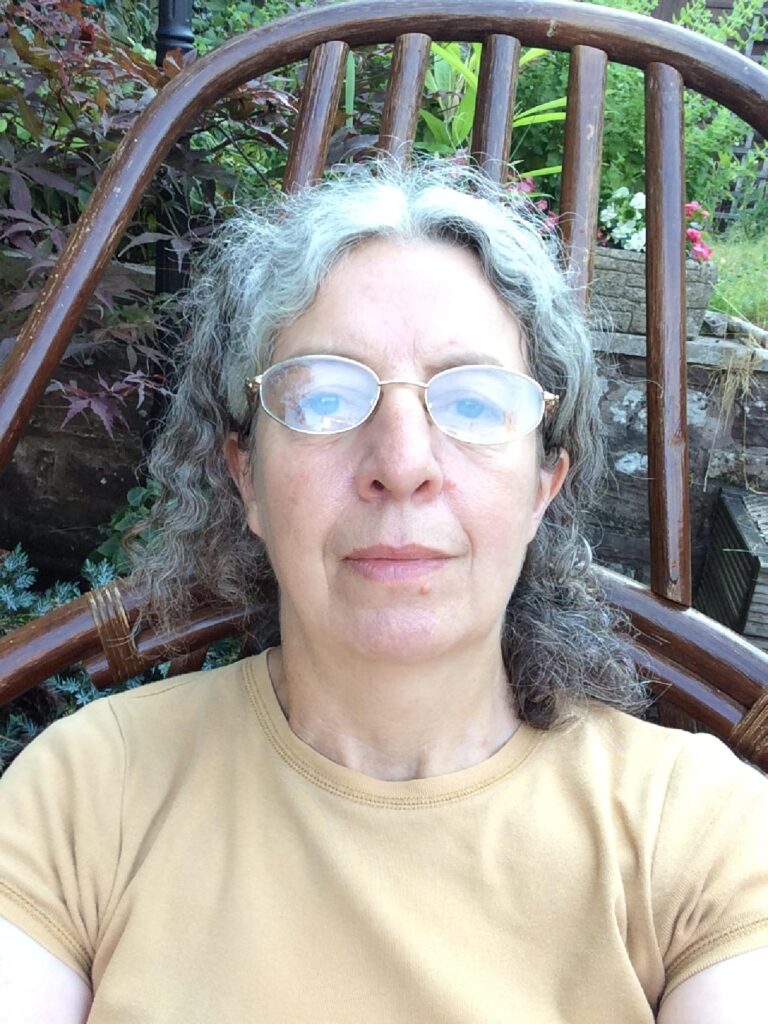 Tricia grew up on the edge of the Forest of Dean. She has lived and worked in The Netherlands, Zimbabwe, Seychelles and then Bristol. She returned to the Forest of Dean five years ago. While living in ZimbabweTricia had a number of short stories published in Mahogany Magazine. She is still writing short stories, alongside family life stories, and is working slowly towards the completion of her first novel.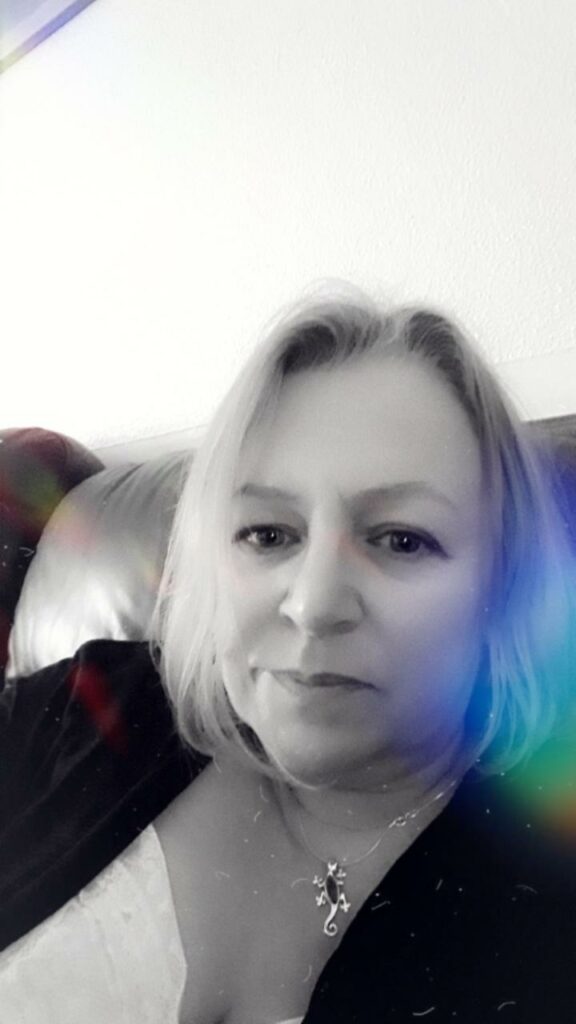 Carol Sheppard
Carol has always lived in Gloucestershire. She grew up on a dairy farm and after a spell living in Gloucester, she moved to the Forest of Dean over twenty years ago. She joined Dean Writers Circle over ten years ago and has been an active member since.
In 2008 Carol came runner up with her short film script "Grey" in the International Film Festival. She has had several of her monologues performed at various events including one about her mother in "My Mama Monologues" in Hawaii in 2009. Her latest monologue "Edward Jenner's Milkmaid" was performed as part of the Shine! Event in 2019 to raise funds for Sue Ryder. In 2015 Carol self-published a collection of her own poems "Trails through the Forest" inspired by her love of nature and the beauty of the Forest of Dean.
In 2016 her play "The Drop of a Pin" was chosen as one of three winning plays as part of the Only in Gloucester Festival (with Brick Door Theatre Co) and then went on to tour Gloucestershire performing at nine locations (with Small Spaces Theatre Co). It then had a two week run in the Havelock Theatre in New Zealand the following year.
In 2018 her short radio play "Jesus in the Fridge" was longlisted and then later produced by Little Wonders Radio Plays.
Carol has had many poems published in various anthologies and magazines and her poem "Sunflowers" was exhibited in Biggar Poetry Garden for three months in 2011.
She is a member of Scriptorium Playwrights in Gloucester and has been involved in several projects including monologues at The Folk Museum and a collaborative stage play "Tapestry" at Gloucester Cathedral in 2017.
Carol writes a weekly column in The Citizen newspaper which has a readership of around 17,000.
A short film "Enough to Make you Cry" was filmed locally in 2018.
Carol's new play "Scurvy Sailors" will be touring Gloucestershire, Herefordshire and Worcestershire in 2020 and she is currently writing a new play about a female pirate.
Sadly this has been put on hold until after the corona pandemic
Carol has had even more successes with her poem included in this anthology.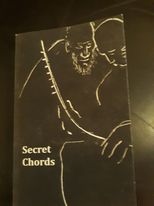 PIKE (Esox Lucius)
Jealousy
is a pike
resting in sleepy shallows
amongst twisted reeds, gnarled roots
ever vigilant in gloomy shadows,
elongated green speckled body
camouflaged, fins tickling the surface.
It will curl and spring without warning,
catch you in its mouth,
there is no way back.
Swallow you whole.
You need to fish carefully –
Sit with patience and time;
and on a grey day,
catch him on your hook;
He will fight hard, twisting
and retching, spinning the line.
Bring him in close, scoop up your net,
stare face to face at this fragile creature
then choose to let him go.
– http://www.carolsheppard.co.uk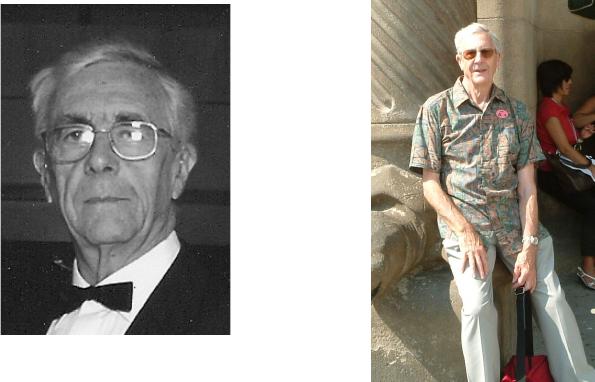 John Stanley
John was well-known in the Forest as a science teacher and career advisor at Dean Academy. His wife, Caroline, told me how he chose the name, Sabrina Way for the location of their new home, the first house built in Roman Park in Lydney, as none of the other road names alluded to the river Severn.
He was a founder member of the Dean Writers Circle in 1978. He had been the chairman, the secretary and until his death in 2019, was still the treasurer.
John was one of the kindest people you could ever hope to meet. He supported all the endeavours of the writer's circle, editing anthologies, selling books at craft fairs and helping to organise trips to Ireland to visit Louise Lawrence. Her relocation had left a massive hole in the group. He took part in her pantomimes, and Open evenings, and helped with the Junior Writers Circle, which met in Lydney Library.
After some persuasion, John published a collection of his own short stories, entitled The Patchwork Forest. Delighted by the response of readers, he then assembled some of his verses, with which he had entertained us over the years, mostly on social occasions. He had no problem with the title – The Rude, the Romantic and the Rest, which is a delightful, humorous read. Both books are available from Dean Heritage Centre and Taurus Crafts. His proudest moment was when he won the cup for the best Armada play at the Stroud Festival and saw it performed by Lydney Dramatic Society at the lighting of the Lydney beacon in 2000.