A play by Dean Writers Circle member, Carol Sheppard
THANK YOU TO EVERYONE WHO JOINED US ON THIS COLD, BLUSTERY AND WET EVENING! WE WERE THRILLED WITH THE TURNOUT AND WITH PEOPLE'S POSITIVE COMMENTS!
If you'd like to know when we are doing another event of some kind, email [email protected] and ask to join our mailing list.
Come and join us for an evening of drama!
Tickets available on the door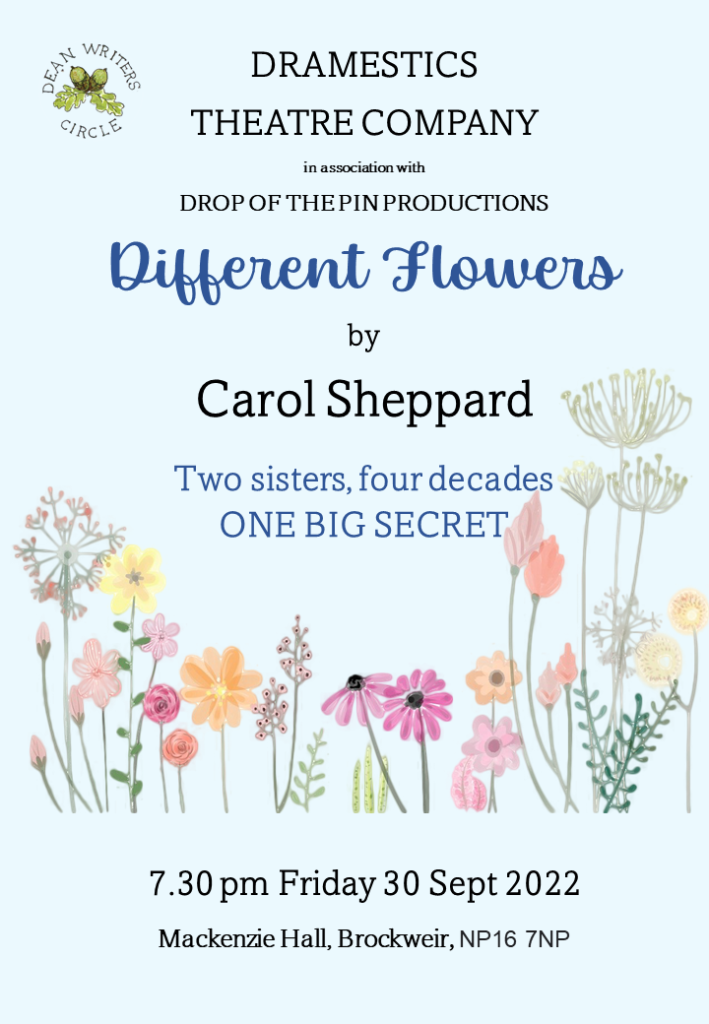 Drama exploring family secrets and sibling rivalry.

When Clara visits her sister after many years, Stella is suspicious. And rightly so when tensions bubble to the surface and a secret is revealed.

Suitable for adult audiences.
Tickets £10 Purchase here.
Doors open 7 pm Bar available
Parking available. Further parking on street.
Directions here.