Philip Douch Story Teller
The Circle is thrilled to have Philip Douch with us for this event and we hope it will be a big one!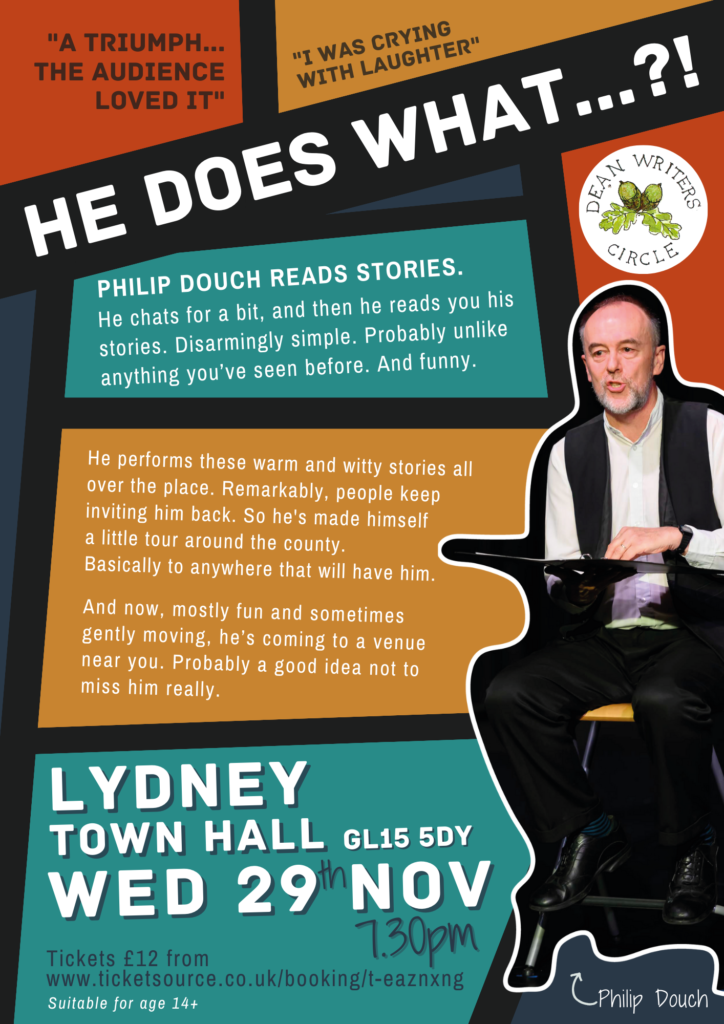 Philip Douch reads stories for grown-ups. He chats for a bit, and then he reads you his stories. Disarmingly simple. Probably unlike anything you've seen before. Full of laughs and sometimes gently moving.
He performs these warm and witty stories all over the place.

Remarkably, people keep inviting him back.
He's read at The Green Man festival; on the back of a land rover; at the Cheltenham Literature Festival, and at a pirate party (he preferred the pirates but the lit fest looks better on the CV). A regular at Story Fridays in Bath, he's now on tour and here in the Forest of Dean with guest reader Andrew Stevenson, who will read his drily funny story 'Relatively Dead', first heard at Stroud Short Stories. Probably a good idea not to miss him really.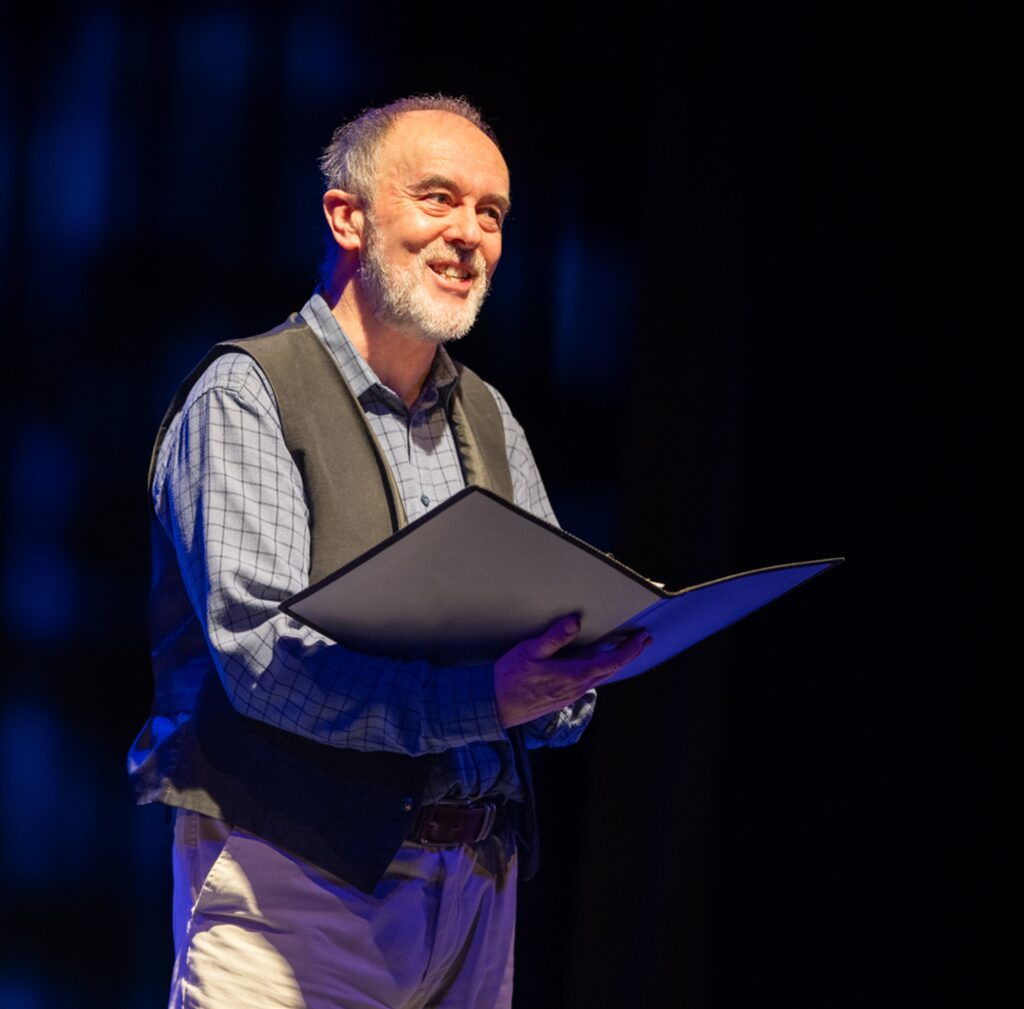 'A huge high…. I haven't laughed so much for ages.'
'Thank you for bringing joy into my evening.'
'The evening was a triumph.….Really really fun! And the audience loved it.'

Suitable for 14 years old and above, sounds just the thing to herald in the Christmas season and cheer us up in November's gloom!
Tickets available here.