This year, our poets have a one hour slot on Sat 14 October from 4.45 pm. Come along and listen to what will be a varied and excellent session.
All the details here.
Find us at The Folk of Gloucester, Bishop Hooper's House, 99-101 Westgate Street, Gloucester, GL1 2PG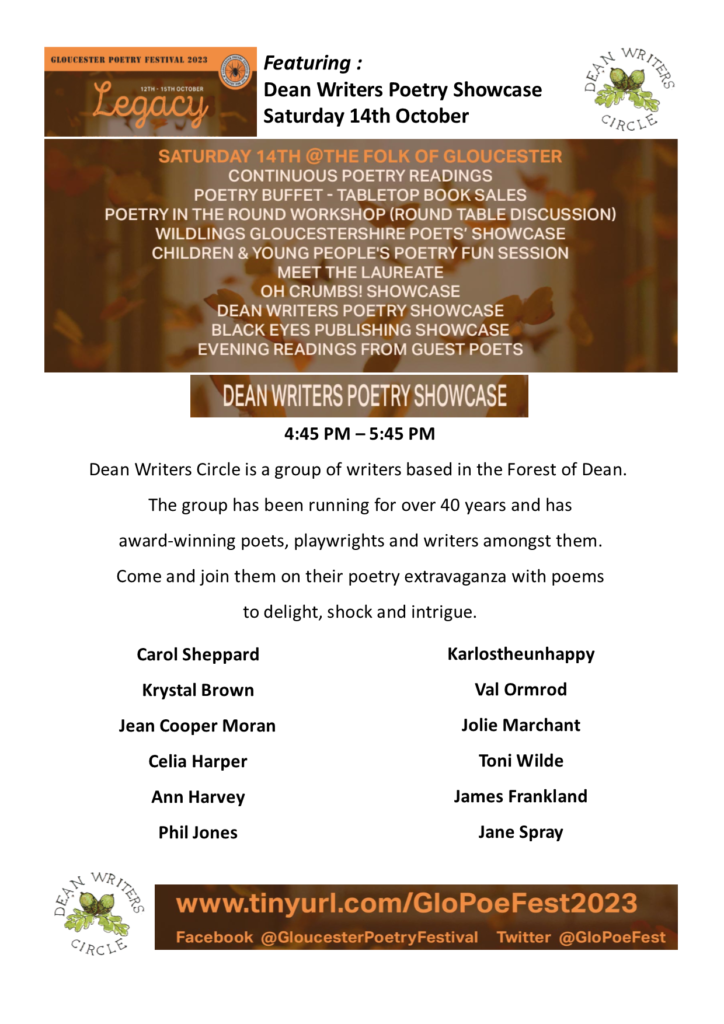 Find the full programme here – it starts 12 October and goes until Sunday 15th.