A highly successful evening with Joanna Foat.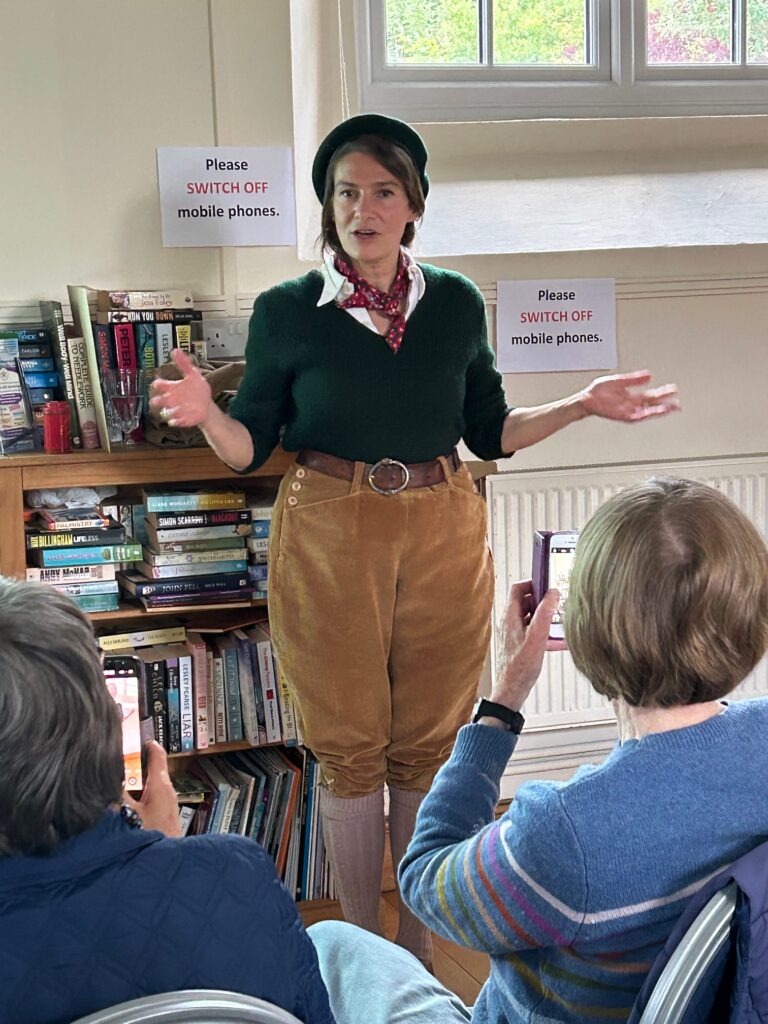 Loved the lumberjill uniform, and Jo's modelling of it!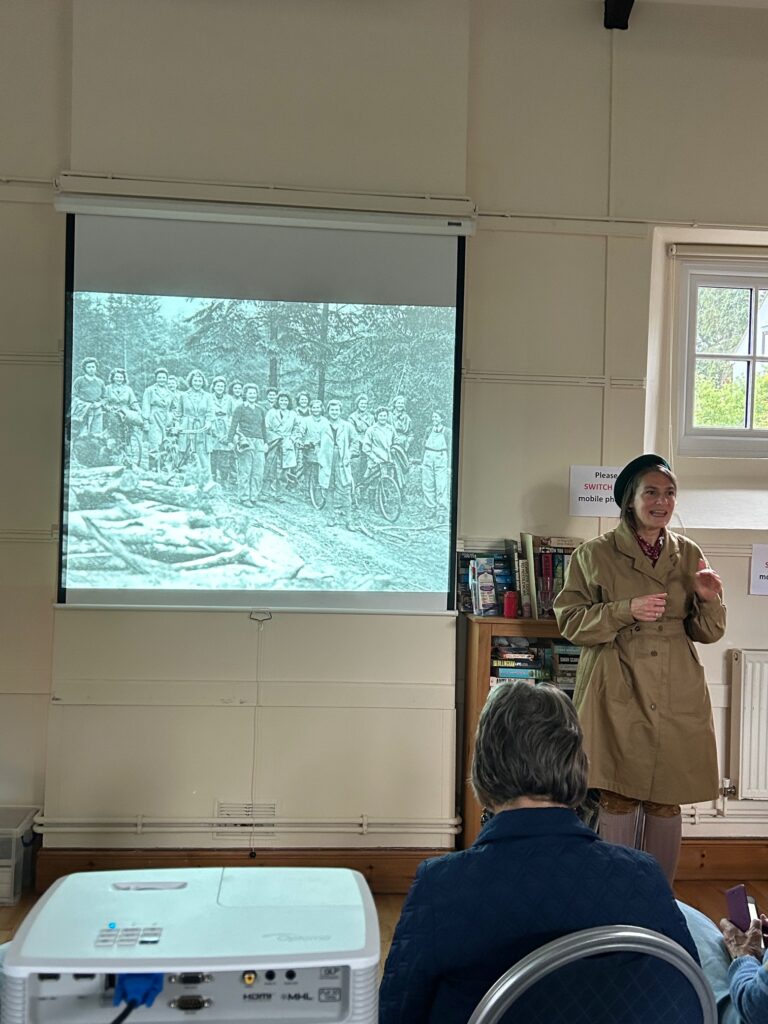 There was a wonderful moment when Jo was showing this photo taken in the Forest of Dean, and an elderly couple were whispering and pointing.
Jo asked if they knew someone in the photo – yes, they did. The woman's mother, in the back row. How special is that? Her husband turned out to be a retired forestry worker, whom Jo turned to to ensure she had the correct explanation for felling a tree.

Other women were also recognised, but not by their children. Well, it is the Forest!
Find more about Jo, her research and her books, here.